Newly–offered MPP concentrations build on key Ford School strengths in teaching and research: public policy analysis methods, public & non-profit management, social policy, international policy, and international economic development. more »
The Ford School's Education Policy Initiative (EPI) has partnered with the State of Michigan Department of Education and Michigan State University to form the Michigan Education Research Institute (MERI). The new partnership will facilitate research, ease access to data, and improve education throughout the state. more »
The University of Michigan and Harvard University are forming two new partnerships designed to spur economic mobility and reduce poverty in Detroit. more »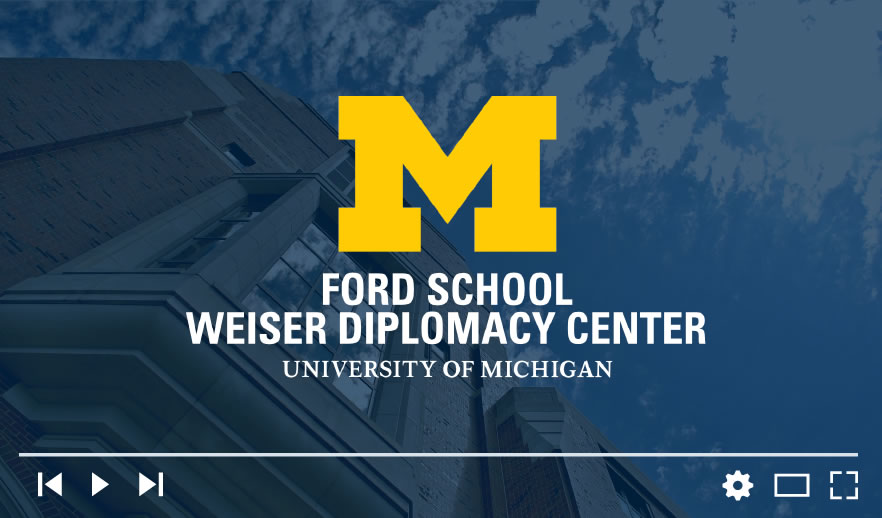 $10M gift will establish major new center for diplomacy studies. »
HEADLINES
"I think this is a tragic mistake that will significantly increase risk in the financial system, for a modest gain in the reported earnings." Michael Barr, on the Federal Reserve's proposal to ease regulations of America's largest financial firms. Barr was one of the architects of the Dodd–Frank Act while serving in President Obama's Treasury Department.
"In some ways, these four ballot propositions might tell us more about the future of climate policy than who controls the House or Senate." Barry Rabe, on 2018 ballot measures aimed at addressing climate change.
"It's the polar opposite of affirmative action, which boosts applicants who have faced adversity. It's unconscionable for a handful of elite colleges to amass enormous tax-advantaged endowments and use them to perpetuate privilege in this way." Susan Dynarski, on the boost that being a legacy gives to college applicants.
Insight to action: the Ford School faculty
Poverty and economic development. Health and human security. Energy and the environment. Alongside their critical work as teachers and mentors, Ford School faculty members are nationally and internationally recognized experts in these and other vitally important policy areas. Learn more about our faculty.