Greetings from the Dean

Dean Michael Barr on the 2020 presidential debate, National Democratic Institute (NDI) Symposium, a new BA minor, the recent Ambassador Rice visit and a preview of upcoming events.

more »
Alumni News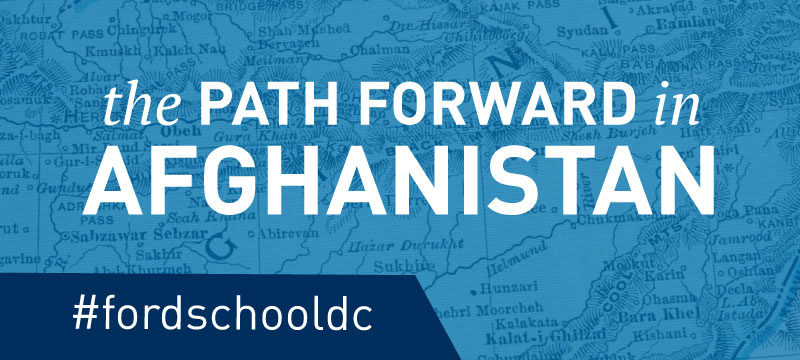 John Ciorciari, director of the Weiser Diplomacy Center, will keynote this annual event. Join fellow alumni and dozens of current students as Ciorciari reflects on "The Path Forward in Afghanistan."
more »
Congratulations and thank-you to the newly-elected members of our Alumni Board.

more »
In NYT op-ed, Christina Cross (PhD '19) argues for policy that addresses socioeconomic resources, not family structure ...
more »
Faculty News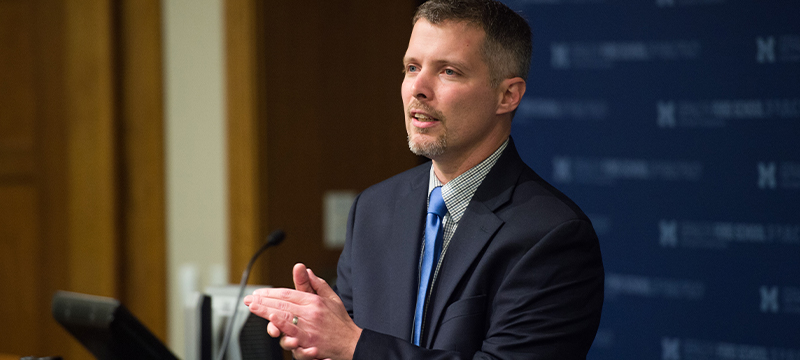 Shaefer will advise state health and human services leadership on anti-poverty and economic mobility initiatives.
more »
Latest Michigan Public Policy Survey results identify a "fundamental commitment to sustainability" at local level.

more »
Barry Rabe's Canada expertise featured ...
more »
Javed Ali, John Ciorciari national security expertise featured in The Hill ... more »
Read about Writing Center instructor Molly Spencer's award-winning new collection of poems ...
more »
School News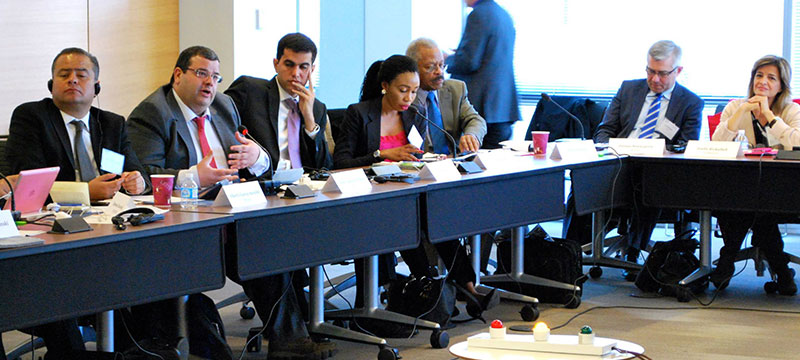 The Ford School will lead as U-M hosts National Democratic Institute Symposium associated with the 2020 presidential debate.
more »
| | |
| --- | --- |
| Competitive admission program will enroll students in fall 2020. more » | |
Video: policy concentrations now strengthen the MPP degree ...
more »
Dean Michael Barr writes guest column about 2020 presidential debate for Michigan Alumnus magazine ... more »