Greetings from the Dean

Dean Susan M. Collins on faculty policy engagement, new anti-poverty and youth policy initiatives, and an invitation to our annual DC networking event.

more »
Alumni News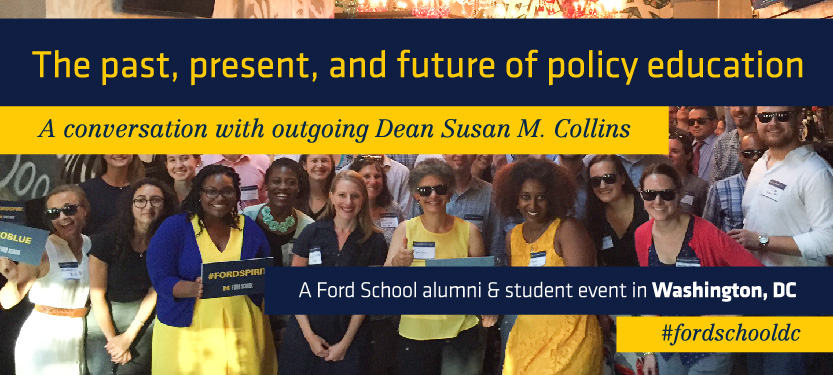 Dean Collins on the past, present, and future of policy education, in conversation with Keith Fudge (MPP '09). Networking reception to follow.
more »
Consider dropping by the Ford School on your next trip to Ann Arbor as part of our Alumni-in-Residence program.

more »
Class Notes, fall 2016 ...
more »
Six new members elected to Alumni Board ...
more »
Faculty News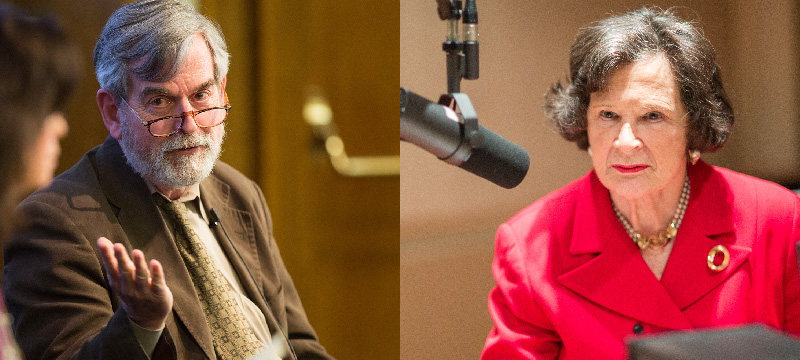 Alan Deardorff and Marina Whitman spoke with the LA Times and Associated Press as the new Administration's trade policies take shape.
more »
and
more »
Three-person Expert Advisory Group is charged with conducting a performance review of the Department of the Interior's Bureau of Safety and Environmental Enforcement.

more »
Courant to serve as interim U-M provost ...
more »
Paula Lantz article on Pay for Success published in Health Affairs ... more »
School News
Nine projects will test creative interventions aimed at reducing poverty.
more »
| | |
| --- | --- |
| Ford School alum Hardy Vieux, legal director for Human Rights First, returns to teach an undergraduate course, host event. more » | |
David Fauri (MPA '64), Mike Staebler, and Martha Darling make endowed gifts that will support Ford School internships far into the future. more »
Year-long wrap up of diversity, equity and inclusion activities at the Ford School ...
more »
Student News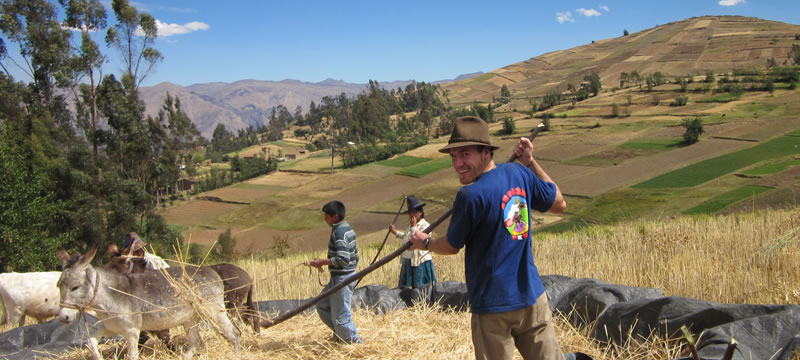 Returned Peace Corps volunteers pursue graduate degrees to prepare themselves for the next step in service.
more »
Fundraising initiatives are well underway for the annual student-led Charity Auction. The recipient organization makes grants to support the long-term needs of Flint children exposed to lead.

more »
Engaged learning in Ford School classrooms ...
more »