Greetings from the Dean

Dean Susan M. Collins encourages self-nominations for our Alumni Board, highlights range of ways for alumni to get involved.

more »
Alumni News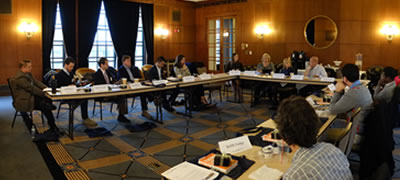 Self-nominations are now being accepted. Nominees will vie for 6 open seats. Deadline: November 3 at midnight EST.
more »
We're welcoming back a long list of alumni this fall–all generous mentors for our students.

more »
Know a prospective MPP? Encourage them to learn more about the Ford School on November 14 ...
more »
Pictures and more from 5th annual Spirit Day ...
more »
Faculty News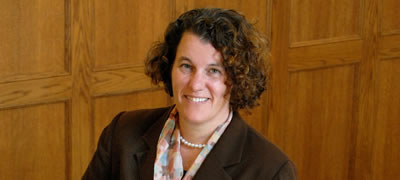 NASPAA's "Public Service Matters" Spotlight honors her successful efforts to make higher ed accessible.
more »
$2 a Day: Living on Almost Nothing in America

covered widely in the national press.

more »
A majority of Republicans now believe there is solid evidence of global warming. Rabe cites changing and extreme weather conditions as a factor.
more »
David Thacher on police reform and the Black Lives Matter movement ...
more »
Dominguez nominated to the Fed Board of Governors ...
more »
Significant growth to our faculty: new expertise in health, social welfare, and much more ...
more »
School News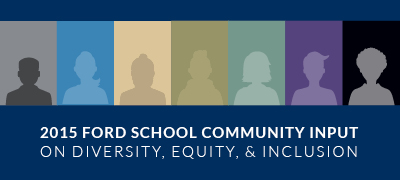 Will be a top priority for this academic year.
more »
New fellowship will send Ford School graduate students to public service in the DC office of a Michigan senator or representative.

more »
Dingells mark Medicare and Social Security anniversaries at Ford School ...
more »
CLOSUP survey explores local governments, fiscal stress ...
more »