Greetings from the Dean

Dean Susan M. Collins on Jim Hackett scoring Jim Harbaugh, alumni election wins, faculty honors, and continuing the conversation about race and police brutality.

more »
Alumni News
Bob Axelrod and Susan Collins to headline. Networking reception to follow.
more »
Two incumbent state representatives with Ford School ties were reelected to the legislature.

more »
Six newly elected members began their term on January 1.
more »
Alumni then and now ...
more »
Faculty News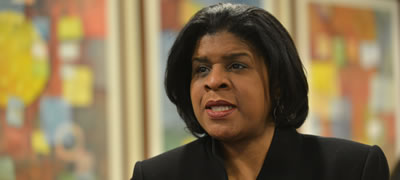 Current CEO of the Arthur Ashe Institute for Urban Health teaching a seminar on health disparities.
more »
Susan Dynarski and alum Brandy Johnson (MPP '09) traveled to DC for the Obama Administration's College Opportunity Day of Action.

more »
Tompkins-Stange: How foundation-funded 'advocacy research' makes its way into policy proposals ...
more »
Q & A with Ann Lin on immigration reform executive action ...
more »
School News
Rich multimedia scrapbook documents The Centennial Reunion.
more »
Hackett notes two lifelong heroes he met through U-M—Bo Schembechler and President Gerald R. Ford.

more »
Michigan Daily interviews Susan Collins on the value of dialogue about race and police brutality ...
more »
Sound policy decisions, real-world time constraints and pressures, the Integrated Policy Exercise ...
more »
First Bohnett Fellows Summit in Detroit ...
more »
Read the Fall 2014 issue of our magazine, State & Hill ...
more »
Student News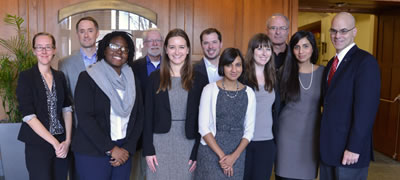 Students tasked with helping to resolve East Lansing's parking issues pitched solutions to city administrators and faculty.

more »
The Ford School Charity Auction is a student-led initiative that raises money for a different non-profit organization each year.

more »
Where in the world did Ford School MPPs Intern in 2014? ...
more »